In the list of movies to watch, movies like the last song is one such suggestion you can never drop off. In each of these movies, you'll find a lesson and deep insight into love. The characters in these sorts of movies are mostly depicting the real lives of common people.
7. Endless Love
What happens when the parents of both teens doesn't allow to get into relationship is actually the promising part in this movie. How the actress Jade Butterfield (Gabriella Wilde) and David Elliot (Alex Pettyfer) pursue their dreams of getting together is the real sign of love and care one can ever do for his/her spouse. Endless love; for sure it's the movies like the last song and also one of those movies that make you cry and make youemotional.
6. Hope Floats
When Birdee Pruitt (Sandra Bullock) was disgraced by her friend Connie on live televison by blaming that she's has been sleeping with Birdee's husband. It casts a massive blow in the life of Birdee. However she managed to live with this mark and returned to her hometown Texas along with her daughter to bring up. In all such circumstances it was Justin (Harry Connick Jr.) Birdee's friend who helped her at every moment and out of nowhere they fall in love with each other. If you've seen the last song full movie, you'll see the amazing similarities in these two.
5. Remember Me
The romance hero Robert Pattison showed an epic acting skills in the movie Remember me. He was heavily disturbed with family crisis and no one was there to understand him. However when the Ally (Emilie de Ravin) entered to his life, he finally got back into the track. Remember me is included in the movies like the last song because it's story line is quite similar to former one. It is one of the must watch romance movies you'll see.
4. August Rush
The music based romantic movie August Rush is one of the most beautiful movie of its kind. The two musicians fall in love with each other, but somehow they fall apart. They didn't get the chance to meet up again, and the tragedy starts when the girl gets pregnant and despite of her father's pressure she didn't go for an abortion. Later on, it's the child that rejoins his parents love through musical vibes and stuff. If you're looking for beautiful uplifting movies, this one is a must watch.
Also Read: Best Movie Quotes
3. A Walk to Remember
What happens when two teens fall in love with each other and then the story ends up in most tragic situation is actually the class; you can enjoy most in this movie. This movie is the epitome of love because the characters shown are so natural and pure. If you're looking for the best inspirational movies, you should watch this amazing movie.
2. Nights in Rondanthe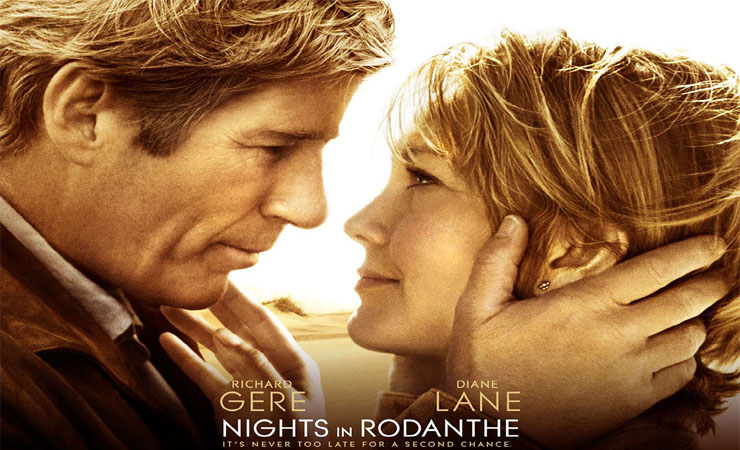 The George C. Wolfe has directed this movie full of love and passion. Here in this movie, the two strangers happen to meet at an Inn and then it get started the journey of love and comfort they find themselves from each other. The movie cast includes the Richard Gere and Diane Lane. If you're in search of movies like the last song, this one is worth to watch then. It is also in the list of  the best sad movies and best romance movies you'll ever see.
1. Love's Unfolding Dream
A magnificent and the most romantic real story is none other than the Love's unfolding dream. Belinda Tyler (physical therapist) falls in love with a New York attorney man. The twist in the movie starts, when Belinda has to sacrifice her promising profession in order to get her love. If you're looking for romantic movies with sad touch, this will really be up to your expectations.
If you're up to spend your holidays in a nicer way, then most probably the solution is right in hand. Without a doubt, the movies like the last song can multiply the charm of your holidays and can provide you the best entertainment.