Searching for movies like The Proposal? Are you in the mood for romance and comedy? Tired of watching the same old movies and can't find anything good to watch? Look no further, for here are some awesome movies that you can't possibly go wrong with!
 7. 27 Dresses
Jane Nichols (Katherine Heigl) selflessly helps her friends with their weddings, ends up having a breakdown while arranging her sister's wedding with her own boss, who Jane secretly loved. Running the wedding circle she falls in love with a cynical journalist, Malcom Doyle (James Marsden) who tells her she doesn't have to put everyone needs above her own. An amazing movie like The Proposal.
 6. How To Lose A Guy In 10 Days
Andie Anderson (Kate Hudson) an advice columnist while writing on "how to get a man to leave you in 10 days", meets Ben Berry (Matthew McConaughey) who bet his friends he can make any woman fall in love with him in 10 days. Their perfectly laid plans are spoilt when they both fall in love and learn of each other's true intentions.
 5. Bride Wars
Two best friends Liv Lemer (Kate Hudson) and Emma Allan (Anne Hathaway) become arch enemies when their weddings become scheduled at the same time on the same day. They both think up creative ways to sabotage each other's weddings. A perfect girl's night movie like The Proposal.
 4. The Ugly Truth
Abby Richter (Katherine Heigl) a believer in true love she is forced to hire Mike Chadway (Gerard Butler) when her morning show becomes threatened because of its low ratings. The two do not get along but make a deal that if Mike can prove his relationship theories to Abby, she would make peace with him, and if he failed he would leave her show. Not everything goes as planned when Abby and Mike fall for each other.
 3. You Again
Marni (Kristen Bell) is horrified to learn her brother's fiancé is Joanna (Odette Annable) the girl who made life hell for Marni in high school. The situation becomes even more complicated when Joanna's Aunt Ramona arrives, who was a high school enemy of Marni s mother, Gail. The reunions make up an exciting romantic comedy movie like The Proposal.
 2. The Princess Diaries
Mia Thermopolis (Anne Hathaway) is informed by her grandmother, Queen Clarisse Renaldi (Julie Andrews) that she cannot become queen unmarried. Mia's life becomes disastrous when she realizes she is in love with Nicholas Devereaux (Chris Pine) on the eve of her arranged wedding.
 1. Life As We Know It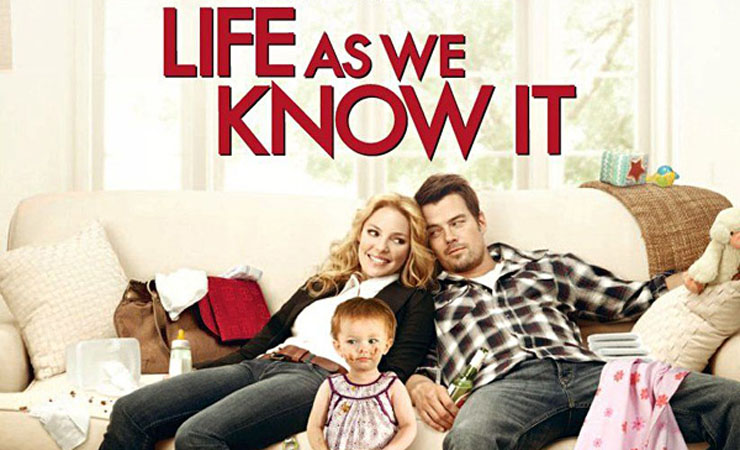 The lives of Holly Benson (Katherine Heigl) and Eric Messer (Josh Duhamel) turn upside-down, when the deaths of their mutual friends leave them as guardians to their god-daughter Sophie. While determined to hate each other holly and Messer try putting their differences aside and for Sophie's sake. After a lot of arguments and fights, they end up falling in love with each other.
These were some movies like the proposal, perfect to lighten up your mood or for a girl's night. Now sit back to take in all this romance and love and enjoy!