There is much more that has been said about beauty of eyes. And it is true that beautiful eyes are the great assets and blessings for women. Eyes are those features of face which makes you look attractive. Good and correct makeup techniques can help you make your eyes more prominent and the loveliest one. Here is the article giving you fantastic eye makeup tricks so that you look different and charming.
7. Even Out
The most important eye makeup trick is to use concealer so that it cover up all dark circles around your eyes otherwise your matching eye shadow and perfect eyeliner will be of no use. Covering up dark eyed circles and blemishes will help you to get a flawless skin.
6. The Matching Eye Shadow
Matching colored or contrasting color eye shadow helps you to make your eyes standing. Smokey eye makeup is best to create a gorgeous look. You can go with cat eyes as well. Adding little bit of shimmer over eyes create a funkier and glamorous look, most perfect for night events and for proms.
5. The Right Liner
You cannot create a perfect look without eyeliner. You can go for different type of eyeliners and in different colors as well. You can make the liner line thin and thick according to your choice. Do not hesitate to try other cool colors like blue, green, metallic shades etc. as eyeliners apart from using black and brown colored eyeliners. The trick in applying liner is that always apply half line liner in lower lash line, it would make eyes more magnificent.
4. Perfect Mascara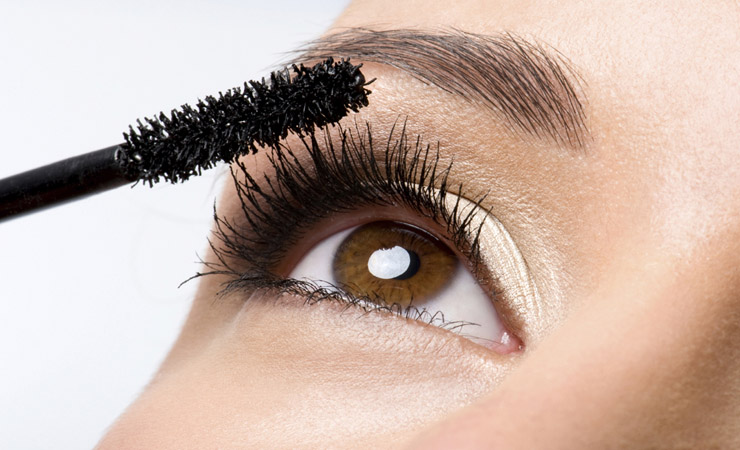 How can one talk about eye makeup without mascara. The best eye makeup trick regarding mascara is that it should be applied near the roots. It is also good to use eye curler before applying mascara on lashes. Remove extra clumps of mascara from the lashes by using eyelash combs.
3. Play With Different Colors
Do not get afraid to try a variety of colors, whether you are applying eye shadow or using eyeliner or mascara, try to create new look by using different colors. This will help you to create versatility in your look. You can use two colors at the same time with a perfect blend.
2. Smart Use Of Eye Area
It is up to your expertise and makeup sense that how you get use of eye area. Evenly applying eyeshades over the eye makes them look bigger. Experts are of the view that the middle of lash line is the widest area of the eye, so concentrate on it while applying eye shade.
1. Use Of Highlighter
Applying highlighter is the important eye makeup trick to make your eyes look noticeable. It will give them a wider look. You can go with golden cream shades for highlighter.
Beautiful eyes are the symbol of beauty. It is necessary to take care of them to maintain their natural beauty and spark. Eye makeup is the significant and complete area of makeup. By incorporating the above mentioned eye makeup tricks, you can definitely be able to enhance your eyes.