What tarnishes the beauty of a relationship is in fact the series of mistakes on the part of one or both partners. If it goes on unchecked, it can lead to a permanent breakup. The best remedy is to realize a mistake and determine not to repeat it again. Here you can find a list of mistakes that can eclipse the beauty of a relationship, if they aren't addressed properly. For a strong and happy relationship, you need to minimize your mistakes that can annoy your partner.
10. Do Not Be A Boss
Some people are quite authoritative in their approach. A relationship demands tolerance, compromise and sacrifice for developing mutual compatibility between partners. Too much authority on the part of one partner is detrimental. When you start controlling a person, it worsens your relationship. No one is superior or inferior in a commitment. The acknowledgement of your partner's rights and freedom will contribute to make your relationship last longer otherwise your bossy attitude will tarnish the beauty of your relationship.
9. Never Doubt
Some couples consider that doubting and inquiring your partner show your love and concern but this assumption is totally wrong. The fair space given to partner strengthens your relationship. Where a partner is constantly doubting and suspecting his/her soulmate, the relationship begins getting eclipsed. Doubting the fairness of your partner implies that there isn't any trust between you two. Trust your partner to enjoy the beauty of your relationship. Else it will bump in a street, sooner or later.
8. Do Not Develop Intimacy Before Marriage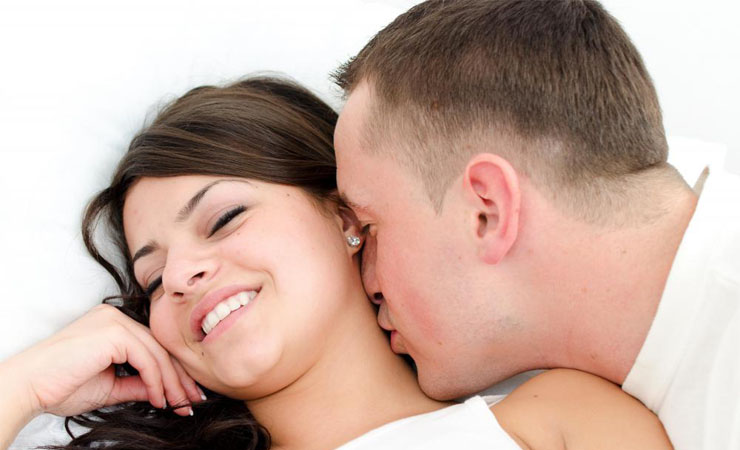 This is one of those grave mistakes that can eclipse the beauty of a relationship. Intimacy definitely helps making a relationship stronger and more beautiful, but it should not happen prior to marriage. It will end up the charm of your relationship too soon. It is better for you to understand each other first. In many cases, too early physical involvement tarnishes the beauty of your relationship and destroys it.
7. Never Lie
Do not lie how hard the situation might be. Sometimes, you lie because you do not want to hurt your partner. The simple and straight forward truth may hurt the other one but it will surely save him/her for upcoming annoying situations. Particularly, when your relationship is just a baby and you are in a state of understanding each other, it is vital to speak truth.
6. Never Get Pesky On Trivial Things
Another common mistake that most of the couples fall prey is to get annoyed on trivial things. It is natural that sometimes a wrong deed and action flares up you but do not stretch it up to undesirable limits. It is a bad practice and will eclipse the beauty of your relationship. Love is all about listening to another person; it will be utterly selfish on your part if you take a decision without communicating and discussing it with your partner.
5. Be Attentive Towards Your Mate
Your partner may feel low when you remain engaged all the time on social media. Your addiction to use excessive media and tech gadgets may make your partner think that you are avoiding and ignoring him/her. Most relations are suffering due to this habit; it has been seen that couples are sitting together but one is constantly busy in keeping his/her fingers swiping across android device and not listening to his/her partner is talking about. Consequently, this serious mistake develops communication gap that cannot be conquered.
4. Never Consider Yourself Low
Value yourself. Do not underestimate your powers. If a partner subdues all his/her emotions before the partner, the relationship is ultimately going to suffer afterwards. If you allow yourself to become a prey to all the needs and demands of your partner, you are doing a sheer mistake. The relationship would be most of a slave and master rather than a bond of warm feelings between two hearts. It is strongly recommended to refrain from devaluing yourself else it would be again one of those mistakes that can eclipse the beauty of a relationship.
3. Never Go Too Fast
Too fast a relationship goes; greater are chances for its collapse. After sometime, you will discover that it was merely an attraction or an infatuation rather than love. Slow and steady wins the race is also applicable for making a relationship durable and lasting. If you gradually learn the habits and interests of your partner, it will help you to have a better understanding of him/her. So give time to your partner and take yourself too to think viability of a durable relationship. It will help you both to avoid any repentance or remorse afterwards.
2. Do Not Take The Relationship For Granted
At the beginning, you love each other and soon the passion starts fading away. This happens usually when you start taking your relationship for granted and you never try to make it interesting and loveable. Couples mistake when they start ignoring each other and they find other things to get engaged in them. If you are doing this sort of mistake, then think of the consequence too that could be more harmful than you actually imagine.
1. Stop Nagging
Relationship loses all its worth when one partner starts nagging and humiliating the other one. This thing is intolerable. Only those couples survive who have respect and love for each other. If your relationship misses any of them, a breakup can occur. If you are insulting your soulmate before your colleagues or friends, your partner would prefer to get rid of you for you are becoming the reason of pain and discomfort. Thus avoid being a discomfort for your partner else you will have to bear the end results.
Admiration, compromise, sacrifice and consideration are the most praiseworthy features of human behavior. They can strengthen your bond of love that will make your partner enjoy the relationship with you. A relationship devoid of such characteristics is destined to be ruined. The above list of mistakes that can eclipse the beauty of a relationship should be strictly avoided by both the partners to ensure the relationship safe and secured.